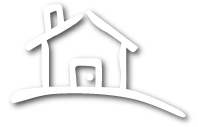 Royal LePage is hiring!
Royal LePage The Realty Group is a vibrant and growing company with two divisions – Real Estate & Property Management – both located within our professional office space in the City of Grande Prairie.
Position: Leasing Agent Admin
We are currently looking for dynamic, personable & reliable individual to fill the role of 'Leasing Agent Admin'. If you possess the following skills & attributes, you might be the perfect fit!
Key Duties: 
Market Rental Properties (editing photos, writing property descriptions)
Call rental applicants to set up property viewings and follow up with applicants after viewings.
Post 24 hour notices on rental properties
Preparing paperwork for leasing agents
Answer calls and emails
Data entry
Filing
Basic bookkeeping
Reception
Checking vacant properties
Creating 3D tours
Requirements:
This position is full time, Monday to Friday. Salary/wage depends on experience and education.We are looking to fill 1  Full-Time position, Monday to Friday.  As well as one part-time position. Please include in your cover letter how many hours per week you would ideally work.  
Only those considered will be contacted. Pre-qualification may be required.
Position will remain open until a suitable candidate is found.
We are located @ #102, 9601-107 Street. Grande Prairie, AB
We thank everyone in advance for their time. 
How to Apply
Apply by sending your resume and cover letter to AngiePeters@royallepage.ca
OR by delivering your resume and cover letter to our office during regular business hours (Monday -Friday, 9am- 6pm) 
You might fit the Royal LePage The Realty Group team if:
You seek excellence, always looking for a better way.
You are obsessive about growing your skills. 
People know that when you say you'll do it, you will. 
You adore challenges -there must be a way. 
You take 100% responsibility for every outcome in your life-no exceptions. 
You listen intently – there may be a new way to understand something. 
You have no tolerance for mediocrity, whining or lack of responsibility. 
Change, progress & lofty goals excite you. 
You believe in leading others to success. 
You love serving people to enrich their lives. 
You likely won't fit the Royal LePage The Realty Group team if:
Some days you just don't feel like working. 
You need to be motivated & encouraged often. 
You work for a paycheck vs a compelling purpose. 
You are worried about doing the wrong thing. 
You lack discipline, consistency & self regulation. 
You're great at finding ways to avoid paperwork.
You hold back to see if someone else gets to tasks first. 
You get bored easily
You don't like to be responsible for new ideas. 
You resent successful people.
How to Apply?
Apply by sending your resume and cover letter to AngiePeters@royallepage.ca
OR by delivering your resume and cover letter to our office during regular business hours (Monday -Friday, 9am- 6pm)