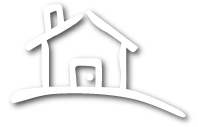 Payment Info
Rent is due on the first of the month.
Effective July 1st, rent is due and payable on the 1st of the month.  Please make arrangements to pay rent on time.  If you are paying late, please continue to let us know in advance, however you must know that accepting rent late is not a burden that the property owners can continue to carry for you.    
You must email us at:  renter@telus.net

Please use the subject: "rent payment amount"
Start the email with your name and your address,
Followed by your normal rent price
Then the amount that you can pay.
We must have a payment plan for the full rent.  Please let us know when you can pay the rest,  including the amount and the actual date (Friday the 17th, not: "a couple Fridays later" or "on my next payday").
We cannot do this by phone or text. If you have no email, call us and we can set up for you to give instructions in writing differently.

Remember that the rest of your rent will remain on your ledger until it is paid up and that you are subject to late payment charges, evictions and RTDRS hearing procedures.
If your lease is coming up for renewal, it may be time to consider moving to a smaller home and we can discuss options with you. 
To pay by e-transfer:   
(We will continue for the immediate future to accept rents by e-transfer with no processing fee, however because of the number of people who send funds without clearly indicating who it is for, we may need to implement a processing fee in the future.  Please arrange for a VOID check auto debit process wherever possible)
Please use our email address at:   renter@telus.net
In the comment section, be sure to state your name & address.
There is no need for a password.
Keep your confirmation email for your records.